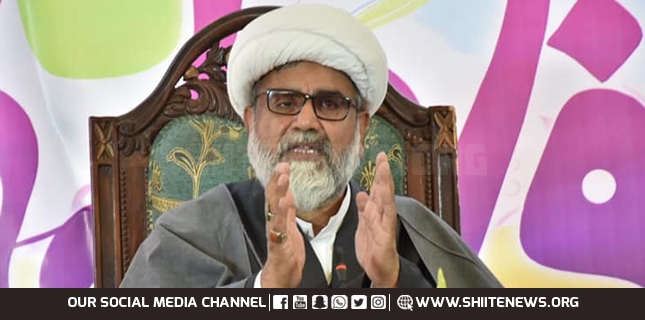 Shiite News: The Head of MWM Pakistan, Allama Raja Nasir Abbas Jafferi said that the personality of the daughter of Prophet PBUH, Syeda Fatima (AS) gives us great lesson of chastity and dignity in all manners. All the women can make their world, heaven by following the footsteps of Syeda (AS). He expressed such views on the occasion of the Birth Anniversary of Syeda Fatima (AS) held on 20th Jamadi Sani.
He added that Syeda Fatima (AS) is a beacon of light for all mothers, sisters, wives and daughters of the world.
He said that Syed Fatima (AS) led a modest life with great dignity. She (AS) never stopped charity despite starving. She blessed her children with the lesson of love, dignity, self-respect and sense of responsibility.