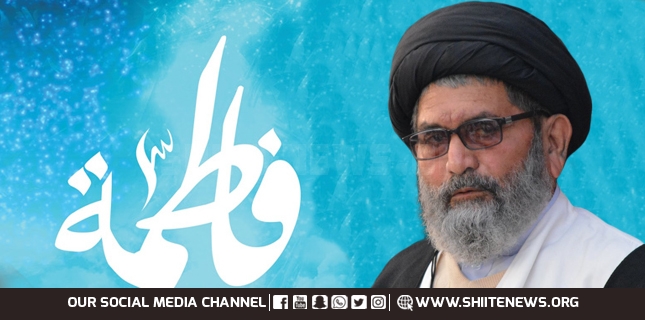 Shiite News: The Head of SUC Pakistan, Allama Sajid Ali Naqvi that the personality of the daughter of Prophet PBUH, Syeda Fatima (AS) is a beacon of light for all the women of the world and they learn the lesson of Society Building from her gorgeous lifestyle.
He expressed such views on the occasion of the Birth Anniversary of Syeda Fatima (AS) held on 20th Jamadi Sani. He added that Syeda Zehra (AS) proved herself as a great lady in all relationships. She obtained dignity and respect from her (AS) father Prophet PBUH, Her husband Imam ul Mutaqeen, Maula Ali (AS), entire universe because she brought up Hasnain Kareemain and Zainab wa Umme Kalsoom (Alaihim-us-salam).
He added that despite being the princess of the entire universe Syed Fatima (AS) led her life with simplicity and dignity. She (AS) never complained of starving or deprivation and always kept her hand upper to aid others. She taught the lesson of dignity and honor to her children.