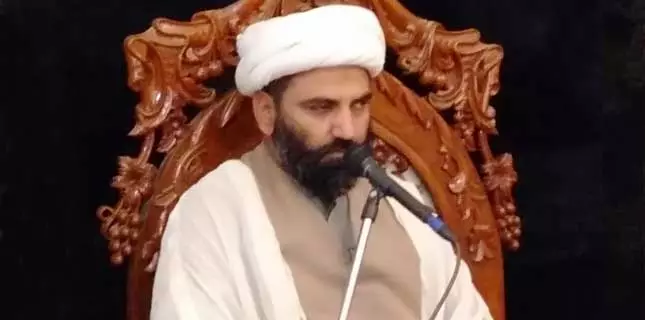 Shiite News: The Central Spokesman of MWM Pakistan, Allama Maqsood Domiki said that everyone is expressed by his or her words, Similarly, the Sermon of Fiddak expresses the dignity of Syeda Fatima Zehra (SA) which eloquence reveals the altitude of the great daughter of the Prophet PBUH.
He expressed such views while addressing Majlis-e-Khumsa at Masjid-e-Mehdi (AS) at Mehdiabad, Golano, Sindh.
He added that human history is incomplete without the role of women while Hajira (SA), Maryam (SA), Khadijat Al Kubra (SA), Syeda Fatima Zehra (SA), and Syeda Zainab (SA) are on the of this list, because of their golden characters, but Syed Zehra is chief for all of them as she brought up the personalities who became divine leaders of the Humanity.
He further said that in the contemporary world, western civilization is spreading shamelessness, vulgarity, and obscenity in society which can only be thwarted by the role model of Syeda Fatima Zehra (SA).