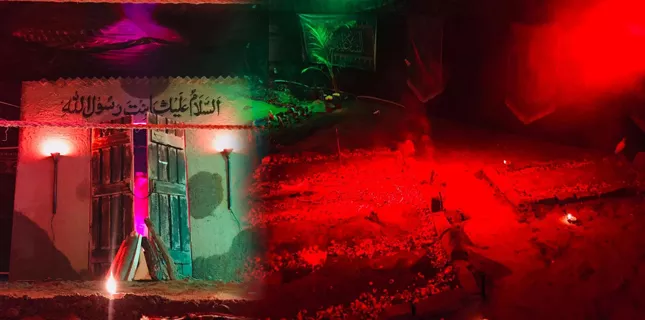 Shiite News: Ardent lovers of the Holy family of Prophet Muhammad PBUH held Nationwide Azadari on 3rd Jamadi Sani in respect of the Martyr Anniversary of the beloved daughter of Prophet PBUH, Syeda Fatima Zehra (Salamullah Alaiha). On this occasion, a large number of Majalis and Jaloos were held in various cities, towns, and villages with great dignity and respect.
The religious scholar in the different city including Karachi, Lahore, Islamabad, Quetta, Skardu, Gilgit, Peshawar as well as various villages addressed the Majalis and revealed the hardships of Janab-e-Fatima Zehra Salamullah Alaiha along with her greatness.
At different spots, Azadaran depicted the pictures of her grave at Janat Al Baqi and House a Madina which was set on fire by the cruel rulers of that time.
It is to remember that there are two dates of the Martyr Anniversary of Syeda Fatima Zehar Salamullah that are found 13th Jamadi Awal and the 3rd Jamadi Sani, while it has been observed for the past few years that Azadaran holding 20 days long mourning activities in this connection.