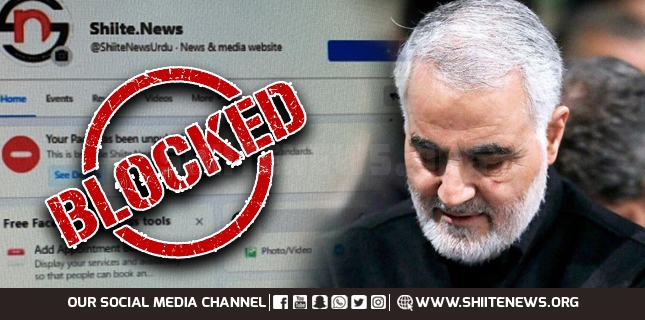 Shiite News: The imperial powers are still frightened of Martyr Hajj Qasim Sulemani as Social Media website Facebook has once again blocked the page of Shiite News with more than One Hundred Thousand followers.
The biased administration of Facebook under the influence of the USA and Israel is not in a position to tolerate the name and picture of the great son of Islam despite the 2 years has been passed since his martyrdom.
One can understand the depth of wound which imperialistic powers had received from the Martyr Hajj Qasim Sulemani.