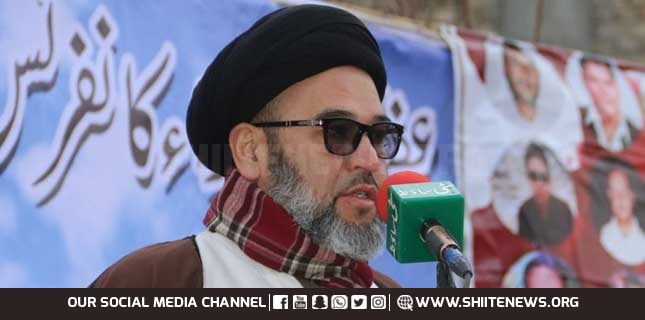 Shiite News: The Central leader of MWM, Allama Syed Hashim Mausavi said that the pious land of Pakistan especially Baluchistan has faced blood bath due to Anti-Islam forces. He expressed such views on the first Martyr Anniversary of the miners of Mach.
He added that the terrorists were cheap up to this extent that they didn't express any sympathy even for poor miners who work in dangerous mines because of unemployment.
He said the whole world was in grief on the said incident and then we protested on takfiri brutality which was succeeded. He also saluted the Martyrs of Mach and supplicated for the eternal tranquility of the departed souls.