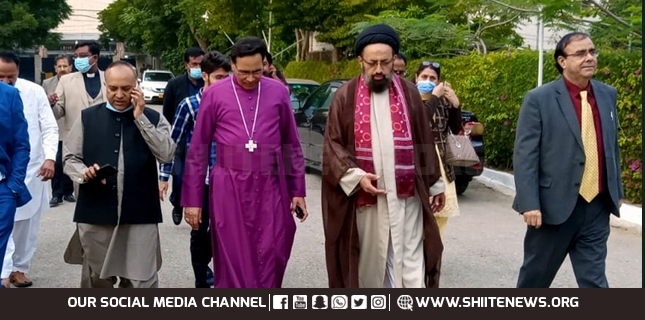 Shiite News: The leader of Ulema Imamia Pakistan, Allama Sadiq Taqvi visited Holi Trinity Church on eve of New Year and met with Bishop of Pakistan Frederic John.
He also attended a ceremony for Interfaith peace and harmony held under the banner of the knowledge forum and discussed the common features of Islam and Christianity.
He said that intolerance, forceful imposition of ideology, and violence are fatal for society and they were are also condemned as per Islamic and Quranic teachings. He also put the light on the rights of minorities in Pakistan during his speech and assured his utmost cooperation in this regard on the part of the Shia Community.
The Church Administration presented his Ajrak and bouquet as goodwill gestures.