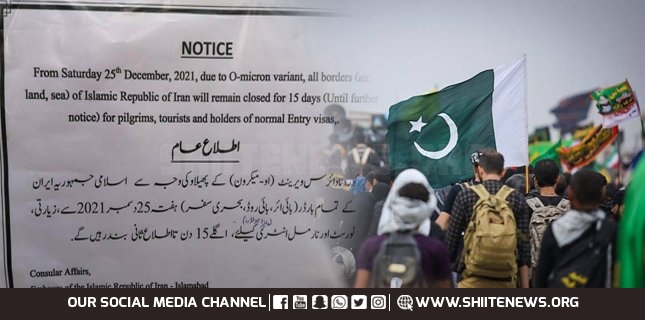 Shiite News: A bad news for the Zyareen recently came up in wake of a new wave of Covid and Omicron as Iran has banned all borders from 25th December 2021 for 15 days or till further notification.
Said notification is issued by the Iranian Embassy at Islamabad which reads that due to the rapid spread of Corona Virus and Omicron Iran has banned the entry of immigrants in the country.
Pakistani Zyreen must confirm the availability of border management before using Tuftan or Rameedan borders to travel to Iran.