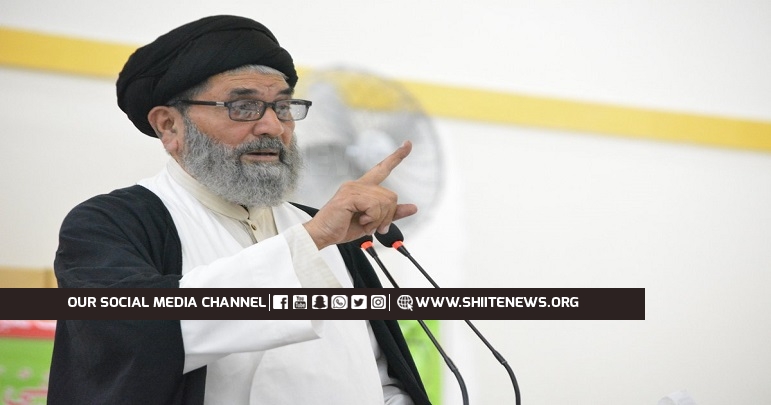 Shiite News: The Head of SUC Pakistan, Allama Sajid Ali Naqvi said that the Prophet Muhammad PBUH omitted the ritual of the dark ages. This is the responsibility of the National Rehmat ul Alameen Authority to analyze the evolution of the society and form a policy to root out the customs of ignorance.
He said that the incident of Sialkot was presented as a religious issue, if there was any blasphemy, it could be brought to justice, while, nobody has a right to punish anyone on it himself. He demanded the Government for a transparent investigation of said incident.
He further said that the Scholars, Teachers, Media, and people from all walks of life should come up along with the State to deal with intolerance, violence, and law and order situation in the society.
He urged the need for an unfavorable investigation and prosecution for the incident of Sialkot for prompt justice and to restore the affected image of the country as well to illuminate the real bright face of Islam before the world.