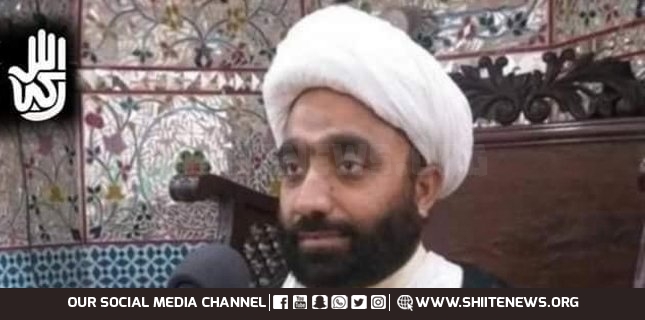 Shiite News: The SUC leader and Khateeb of Jama Masjid Mustafa, Sheikhupura has been abducted by the uniformed and plainclothes Government official from Madarsa and shifted to an unknown place.
According to details, some uniformed and plainclothes officials of Law Enforcement Agencies met with Allama Fazal Abbasa and took him to an unknown place. After that, his family and fraternity contacted the Police which expressed their anonymity regarding the said incident.
The Central Leader of SUC Allama Syed Nazir Abbas Taqwi along with the Local leadership of SUC condemned the incident and demanded immediate recovery of Allama Fazal Abbas Qumi.
This is to remember that Allama Fazal Abbas Qumi was also interrogated when he was posted in Mureedke but was released without any detention.