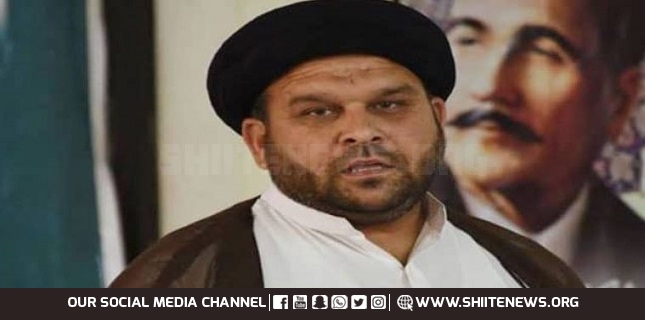 Shiite News: The Government of Imran Khan has bowed down before terrorists of TTP and miscreants of TLP. He added that the Government should take strict action against the terrorist rather than opting for negotiation. Our party has started contacts with other political organizations on this National issue. In this regard, the Head of MWM Allama Raja Nasir Abbas Jafferi is meeting with Political figures to unite them on this grave issue.
He further said that Oil diplomacy with Saudi Arabia is fatal for Pakistan because said country supports our country just to impose its ideology here. It wants to urge sectarianism in our beloved homeland and looking to make us its colony.
He urged the Nation to be united and beware of every conspiracy which is being made in the name of sects or religion. May Allah curse upon the miscreants who push the society towards unrest or riot.