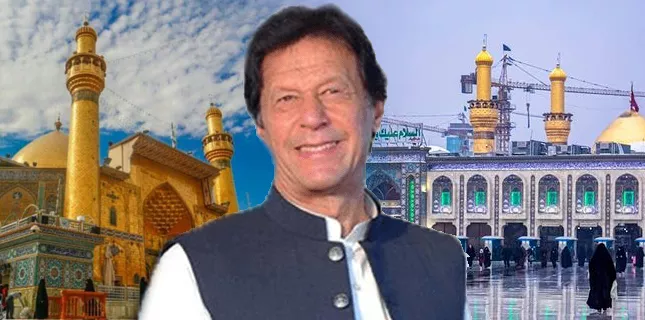 Shiite News: Prime Minister Imran Khan, has approved Pakistani Consulates for 5 International cities including Kerbala and Najaf. This step will facilitate Zaireen of Iraq and will lessen their problem, sources said.
The other 3 other cities in this regard are Munich of Germany, Atlanta of the USA, and a city of Southern Italy.
Before this approval FM, Shah Mehmood Quresh, and Minister of religious affairs Pir Noor Al Haq visited Iraq several times, where they met Iraqi Officials and Authorities and recommended the need for a Consulate office in Kerbala and Najaf in the Cabinet.
Currently, Zaireen faces trouble as Pakistan Embassy is situated only in the Capital city of Baghdad.