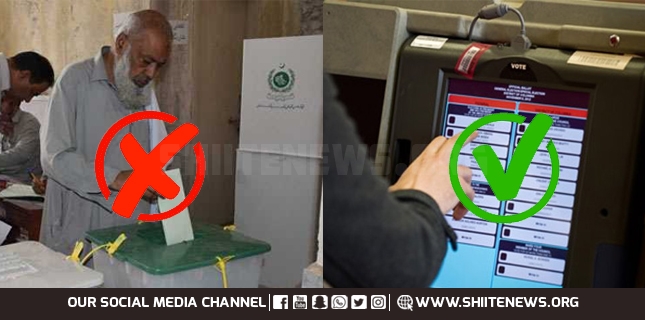 Shiite News: New Election Reforms are going to introduce in Pakistan. The Parliament has passed the bill that moved the Government in which use of the voting machine in Elections and giving the right to vote for overseas Pakistanis were recommended.
According to details, A joint meeting of Parliament was conducted under the presidentship of the Speaker of the National Assembly. On this occasion, the Opposition resisted the bill but the MNA of ruling PTI amended the proposal of using Electronic Machine. After that, the amended bill from the Government for Election Reforms 2021 has been passed.
In addition, 3 more bills were also passed in this meeting. Prime Minister and members of the ruling party welcomed the proceeding by beating the desks while members of the opposition boycotted the meeting and walked out from the house.