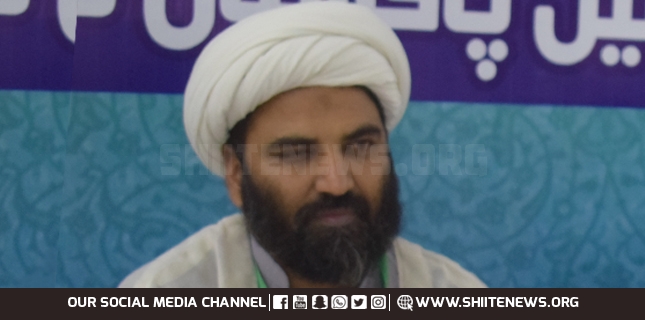 Shiite News: MWM Lakhi Ghulam Shah held an event of Milad-e-Sadiqain. On this occasion, Allama Maqsood Domiki said that the personality of the Prophet Muhammad PBUH is an example of great ethics and moral character for the entire humanity.
He added that Prophets and Aima PBUT strived for the divine system and rule of justice. They also awakened, supported, and strengthen oppressed people against oppressors. They abled weak people to stand against imperialistic powers because Almighty Allah promised oppressors to bestow the rule on the earth.
Allama Maqsood Domiki further said that we just don't oppose the USA and its allies but also challenge their oppressive agenda as Moses PBUH did against Pharos and Imam Hussain (AS) stood against Yazid. In this event, Asghar Ali Sethar, Nizam Din Inqillabi, and others were also presented.