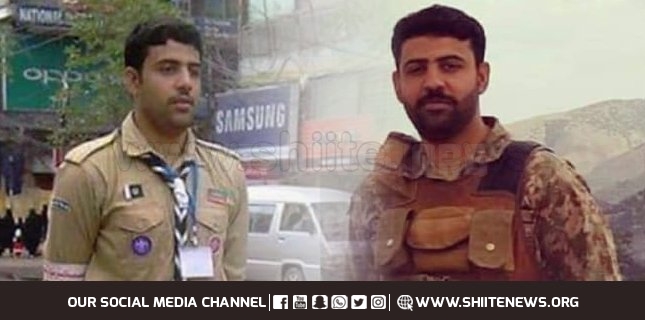 Shiitenews: Another brave son of the motherland reached the court of Imam Hussain (AS) after martyrdom. Former Scout of Imamia Students Organization of Pakistan and Captain of Pakistan Army Faheem Abbas was martyred in the attack of pro-Saudi Takfiri Wahhabi Taliban terrorists in Waziristan. He belonged to Hangu.
According to details, another Pakistani soldier laid his life in a brutal terrorist attack by the pro-Saudi banned Tehreek-e-Taliban Pakistan (TTP) in South Waziristan at the border for his motherland. Captain Faheem was shot three bullets on his front.
Captain Faheem Abbas hails from Hangu district of Khyber Pakhtunkhwa. He got married five months ago. As a student, he was associated with the Imamia Students' Organization and served in the Imamia Scouts. Later, he was commissioned in the Pakistan Army and he was serving as a captain.
Captain Faheem Abbas was a very sociable, humble and brave man. From his youth he had a passion to do something for his motherland. In the South Waziristan he was fighting at front of his country's enemies and sacrificed his life in defense of the Holy Land.
The body of martyred Captain Faheem Abbas has been shifted to his native Hangu where his funeral will held with full military honors in the presence of local political, religious, social personalities and family members.