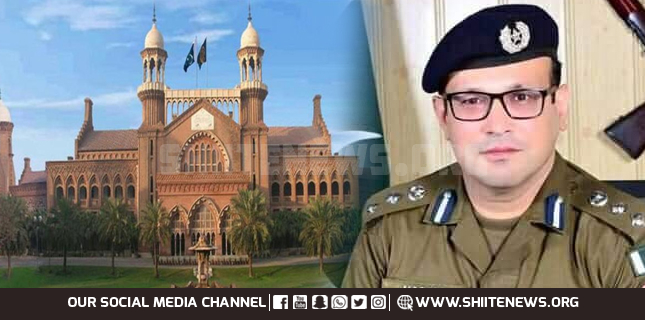 DPO Mianwali summoned for flouting LHC order for Imam Bargah renovation in the home district of Punjab province.
Syed Mohammad Hussain has lodged complaint with the Lahore High Court that police were impeding renovation work at Imam Bargah.
DPO Mianwali summoned for flouting LHC order
He stated that he had first apprised District Police Officer (DPO) Mianwali, Captain (retd) Mustansir Feroze and sought his help. But he took no action.
Therefore, he had to file plea in the court of law. Justice Shahid Waheed of LHC referred the matter to DPO Mianwali and directed him to resolve the pending matter.
Since the LHC's 15th October 2020 order, DPO has not complied with the order of the LHC.
Dejected complainant again approached the LHC and filed contempt of court plea.
The LHC judge heard arguments of the lawyer for Mohammad Hussain and issued notice to DPO Mianwali to appear beore the court.