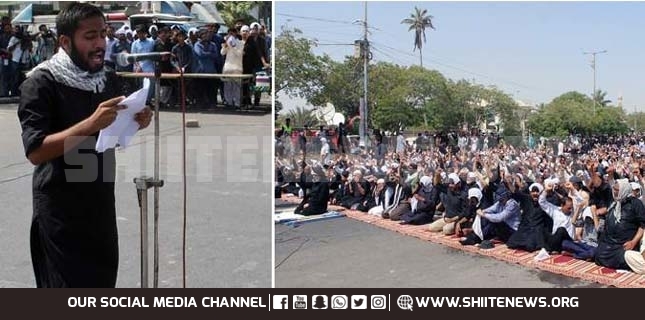 IG Sindh refuses to make arrangements for 21st Ramazan congregations despite the fact that the federal government has given conditional permission during Ramazan.
Sindh Police's Inspector General told a meeting at Governor House that he would not ensure security arrangements on anniversary of martyrdom of Hazrat Ali, the commander of faithful.
IG Sindh refuses to make arrangements
Unfortunately, veteran scholars Allama Razi Jafar Naqvi and Allama Shahenshah Naqvi and Jafaria Alliance leader Shabbar Raza failed to cite federal government's permission.
Earlier, President Arif Alvi held a consultative meeting with Islamic scholars at Aiwan-e-Sadr in Islamabad. Under a 20-point strategy, President gave conditional permission to the congregations during Ramazan linking it with observance of precautionary measures.
Governor Sindh represents federation hence meeting at Governor House in Karachi should have followed Presidential order as per law.
But they used Coronavirus as a pretext to refuse arrangements for Youm-e-Ali mourning congregations instead of giving conditional permission like President of Pakistan.