Yemen
Yemeni army and the popular committees attack Saudi forces in Jouf, Shabwa and baida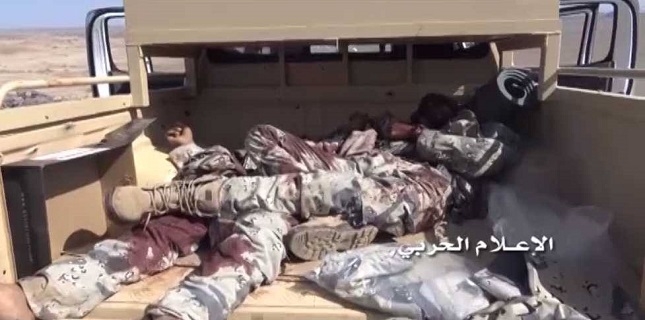 A number of mercenaries of the Saudi-American aggression and others were injured on Wednesday in attacks by the army and the Popular Committees on their positions and broke their march in the provinces of Al-Bayda, Al-Jawf and Shabwa.
A to a military source told, "Yemen Press" that the army units and the People's Committees attacked – with the help of God – the sites of mercenaries in the area of Al-Ajashr Directorate of Khash and Shaf in Al-Jouf province, and suffered significant losses of life.
The source added that the heroes of the army and the Popular Committees launched a surprise attack on the positions of mercenaries in the sand dune, director of Asilan, Shabwa province, confirming the deaths and injuries in their ranks.
In al-Baidah province, the army and the Popular Committees repulsed the attempt to march to the hypocrites in the Directorate of Thilaye, causing a number of dead and wounded in the ranks of mercenaries.
On Tuesday, a number of mercenaries were killed in the bombing of two military vehicles with two explosive devices in the Sabreen area of the Habib and Shaaf district in Al-Jawf governorate and Al-Yaber district of Asilan governorate in Shabwa governorate