Yemen
If the siege of Yemen continues, the ports of enemies will not be safe: Yemen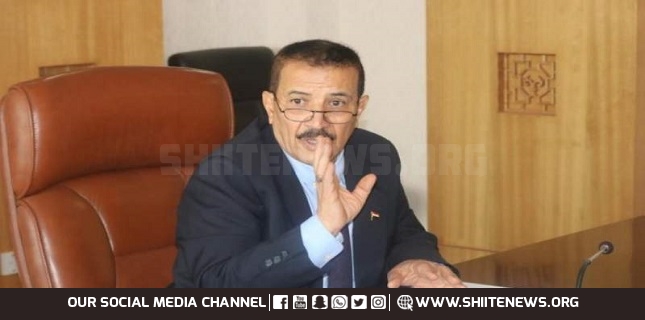 The Foreign Affairs Minister called on Tuesday the United Nations Special Envoy for Yemen to exert more efforts to immediately release the ships loaded with oil derivatives and end the acute crisis in Yemen.
In a statement, Minister Hisham Sharaf stated that the continuation of the aggression countries and the hotel government in practicing the policy of collective punishment against the Yemeni people do not contribute in any way to pushing forward the peaceful political settlement procedures undertaken by Martin Griffiths.
Sharaf pointed out that the repeated announcement by the Saudi-Emirati aggression regarding its support for humanitarian relief work in Yemen is completely inconsistent with its continued practice of starvation policy and its prevention of the entry of ships loaded with oil derivatives.
The foreign minister warned against the continuation of the hunger policy, adding that Sana'a would not stand aside, explaining" if the siege of Yemen continues, the ports of Yemen's enemies will not be safe."