World
Biden admin. will provide Ukraine with killer drones: US Rep.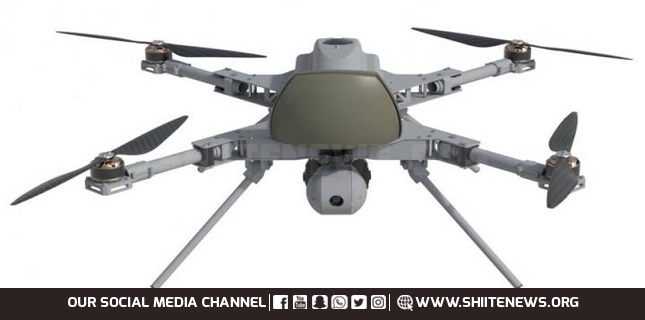 The United States will send Ukraine 100 killer drones as part of the Biden administration's massive military aid package, Texas Rep. Mike McCaul, the top Republican on the House Foreign Affairs Committee, told POLITICO.
The revelation comes after US President Joe Biden announced the new $800 million in military aid to Ukraine, following a virtual address by Ukrainian President Volodymyr Zelensky to the US Congress.
"The United States and our allies and partners are fully committed to surging weapons of assistance to the Ukrainians, and more will be coming as we source additional stocks of equipment that we're ready to transfer," Biden said on Wednesday.
The drones were referred to as "100 Tactical Unmanned Aerial Systems" by the White House in a fact sheet on the package, according to NBC News.
There are two variants of the weapon, the Switchblade 300 designed for pinpoint strikes on personnel and the larger 600 meant to destroy tanks and other armored vehicles.
However, it is still unclear which variant would be provided to Ukraine, or whether both would be, NBC News said in its report.
Equipped with cameras, guidance systems and explosives, the Switchblades are essentially robotic smart bombs which can be programmed to automatically strike targets miles away. They can be steered around objectives until the time is right to hit.
In addition to the drones, the new military package also includes 800 anti-aircraft systems; 9,000 anti-armor systems; 7,000 machine guns, shotguns and grenade launchers with 20 million rounds of ammunition.
The package comes from the massive spending bill Biden signed into law on Tuesday, which includes $13.6 billion total in new aid to Ukraine.
In his address on Wednesday, Zelensky also asked Congress for Soviet-made air defense systems and fighter jets as an alternative to a NATO-enforced no-fly zone over his country's airspace.
McCaul also told POLITICO that the US was "working with allies" to send more S-300 surface-to-air missile systems to Ukraine.
Zelensky had previously asked the US to establish "no-fly zones" to protect Ukraine from Russian airstrikes and requested fighter jets.
US and NATO officials have, however, declined his pleas for a no-fly zone, with Biden arguing that it would trigger a catastrophic war with Russia.
Meanwhile, Republican House leadership has called on Biden to commit to sending Ukraine fighter jets.
Following Zelensky's address, Republican House leader Kevin McCarthy said the US must approve MiG jets for Ukraine so officials there can create their own no-fly zone.
"I think right now providing them the MiGs that they can create a no-fly zone," he told reporters.
Russian President Vladimir Putin ordered a "special military operation" in Ukraine's Donbas region on February 24 to "defend people" subjected to "genocide" there against the government forces, stressing that Moscow has "no plans to occupy Ukrainian territory."