World
Peaceful protesters in Nigeria demand expedite release of Sheikh Zakzaky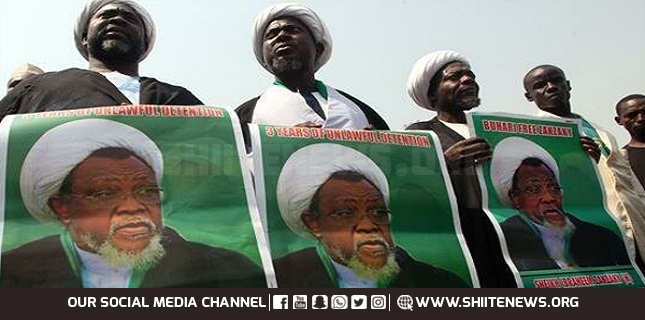 A peaceful protest by the supporters of jailed Muslim cleric Sheikh Ibrahim Zakzaky in Abuja lasted only a few minutes as protesters quickly dispersed in order to avoid crackdown by security forces who were rushing to the scene to launch attacks.
Demonstrators called on the Nigerian authorities to expedite Sheikh Zakzaky's release process after a court granted him bail to seek medical treatment abroad.
The bail was granted on August 5 but later the Kaduna state government issued what it called a terms of agreement for the release of Sheikh Zakzaky and his wife.
Zakzaky supporters described this turn of events as mean and mischievous.
Meanwhile, Sheikh Zakzaky's lawyer, Femi Falana has denounced the terms of agreement of the Kaduna state government. He says the move is sign of provocative contempt which should be ignored.
The cleric's lawyer said the Department of State Services has already announced on behalf of the Nigerian government that it will obey the order of the court which has granted medical bail to the cleric and his wife.
Sheikh Zakzaky has been in detention for close to four years despite a previous ruling ordering his release.
Soldiers of the Nigerian army attacked the cleric's residence back in December 2015 in the northern Nigerian city of Zaria killing hundreds his supporters.
-Peaceful protesters in Abuja