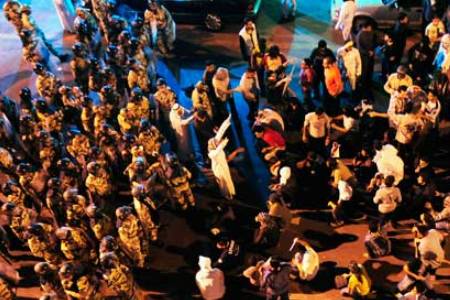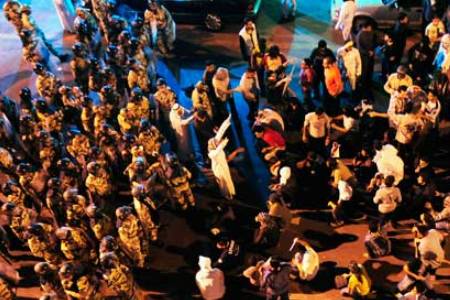 Saudi security forces have shot dead another protester in the town of Awamiyah in the east of the country, as anti-regime demonstrations continue in the kingdom
On Thursday, a protester, identified as Montazar Sa'eed Al-Abdel, was shot dead and two others were injured by Saudi regime forces in the Eastern Province.
At least seven anti-government protesters have been killed by Saudi forces since November 2011. Human rights groups have slammed the Saudi government, urging it to probe into the deaths.
Saudis have held peaceful demonstrations since February last year on an almost regular basis in the eastern region, demanding reforms, freedom of expression and the release of political prisoners.
The protesters also want an end to economic and religious discrimination as well as their government's involvement in brutal crackdown on pro-democracy protests in neighboring Bahrain.
The peaceful demonstrations have turned into protest rallies against the House of Saud since November when Saudi security forces killed five protesters and injured many others in the Eastern Province.
This month, the Saudi regime again stepped up its brutal crackdown on the protesters.
On Tuesday, Saudi security forces opened fire on demonstrators in the Qatif region of the Eastern Province, injuring many people. Some of the wounded are reportedly in critical condition.
Nine protesters were also arrested for their involvement in anti-regime demonstrations.
On Monday, Saudi security forces detained Zaher al-Zaher, a social activist, in Awamiyah.
Regime forces also killed 22-year-old protester Essam Mohamed Abu Abdellah and wounded three others in Awamiyah on January 12.