Palestine
"Hamas is resistance, not terrorism," active hashtag on Twitter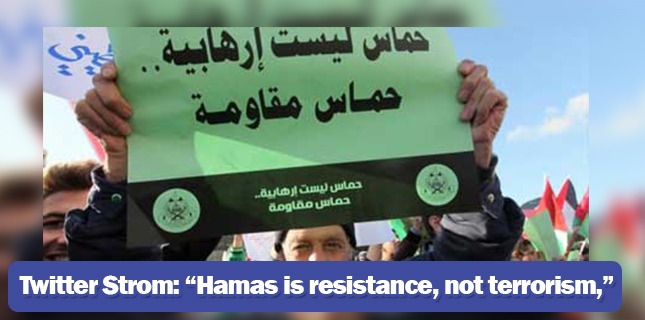 ShiiteNews: After recent remarks by the Saudi foreign minister calling on Qatar to end its support for Hamas, social media users in Palestine and other Arab countries have launched recently the hashtag translating as "Hamas is resistance, not terrorism."
The hashtag has become one of the most active topics tweeted by social media users in the Arab world, especially in Palestine, Qatar, Jordan, Lebanon, Tunisia, Algeria, Morocco, and Kuwait.
Thousands of social media users stressed that the Palestinian people have the right to resist the Israeli occupation in order to liberate their land. They also said that speaking about Hamas as a "terror group" is doing a service to Israel and echoes the statements of Israeli premier Benjamin Netanyahu against the Movement.
Their tweets confirmed that Hamas's stature as a legitimate resistance movement is not a matter of dispute in the Arab world.