Palestine
Thousands of Gazans protest Trump visit to occupied territories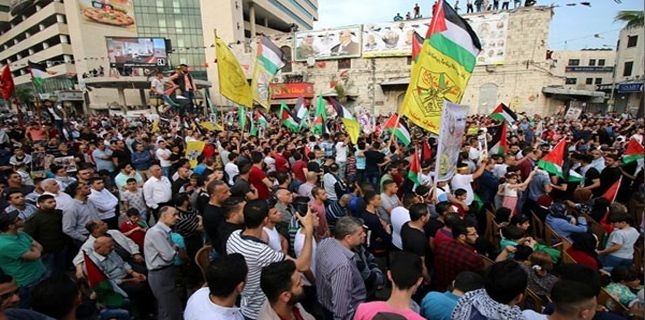 During the protest on Tuesday, Palestinian fighters posed with an effigy of Trump at their gunpoint while thousands of others chanted slogans against his presence in Palestine.
The protesters also condemned Trump's inaction on Israel's harsh treatment of Palestinians on hunger strike in Israeli jails. They also held banners that read, "Resistance is not terrorism," making a reference to Trump's designation of resistance groups in Gaza as terrorists.
The protest against Trump was organized by the Popular Front for the Liberation of Palestine (PFLP), whose gunmen moved the effigy of Trump on the back of a truck on the streets in Gaza as people chanted slogans against Washington and Israeli regime.