Palestine
Israeli army kill 15-year-old, injure others, one critical, in Azzun, Qalqilya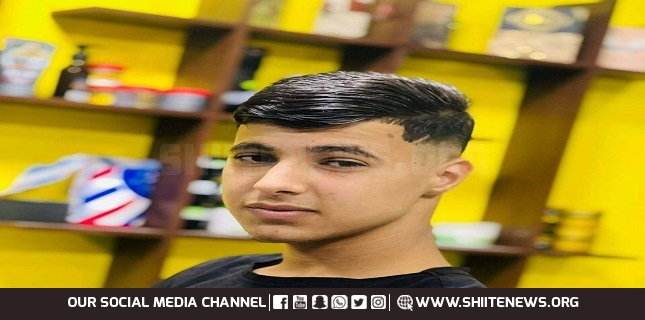 The Palestinian Ministry of Health confirmed that a 15-year-old Palestinian teenager was killed and two others were injured by Israeli occupation forces in the town of Azzun, in the occupied West Bank province of Qalqilya.
In a statement, the Ministry announced that Mohammad Nedal Saleem was shot in the back and killed by the Zionist regime occupation forces, adding that two other Palestinians were injured, including one in critical condition as he was shot in the chest.
The WAFA Palestinian news agency cited witnesses as saying that Israeli occupation forces opened fire at the three Palestinian teenagers while they were at the entrance to the town of Azzun.
This comes just one day after the Palestinian Ministry of Health confirmed on Wednesday the martyrdom of Mahmoud Jamal Hamdan, 22, who succumbed to critical injuries he sustained from live bullets shot by Israeli occupation forces who stormed the Aqabat Jaber refugee camp in Areeha.
According to the figures of the Palestinian Ministry of Health, Saleem's martyrdom brings up the number of Palestinians killed by Israeli occupation forces and illegal settlers from the beginning of 2023 to 68, including 14 children and four elderly.