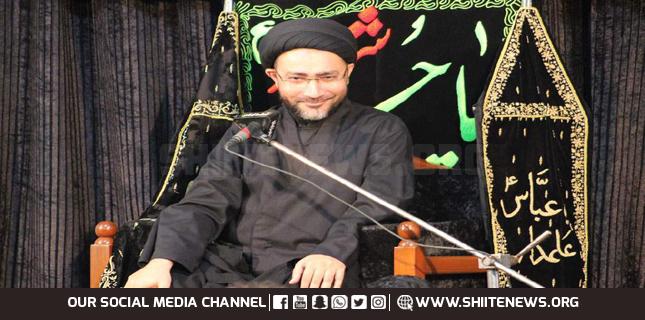 Renowned Islamic scholar Allama Shahenshah Naqvi has urged the government and opposition parties to refrain from politics of confrontation.
This, he said, speaking at a congregation in North Nazimabad Karachi.
Most importantly, he cited that Pakistan was facing internal and external challenges. He noted Indian-Afghanistan violations of Pakistani borders.
Furthermore, he also pointed to the terror attacks on security forces, religious places and people.
Therefore, he suggested that the situation requires polity to follow service-oriented politics and serve people.
Allama Shahenshah urged the government and the opposition for reconciliatory approach instead of politics of confrontation.
Moreover, he said government and opposition need to demonstrate patience and tolerance instead of squabbling.
pakistani shia scholar shahenshah naqvi