Pakistan
Non state actors create problems between Pakistan and Iran: ex-diplomat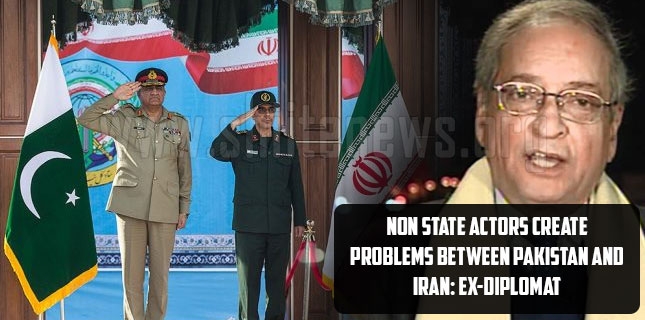 Former Pakistani diplomat Ali Sarwar Naqvi has said that some criminal elements and non-state actors have been creating problems between Iran and Pakistan but that can be easily handled by both the governments and he thinks they should be doing that.
Ali Sarwar Naqvi, now Executive Director of the Centre for International Strategic Studies (CISS), has also served Pakistan as an envoy to the International Atomic Energy Agency (IAEA).
He said both Pakistan and Iran with their close cooperation can easily handle such issues. He said there is no territorial dispute between Iran and Pakistan.
The ex-diplomat lauded the telephonic contact of Prime Minister Imran Khan with President Rouhani, saying this is a very good development because the leaders at the highest level should always interact with each other and discuss current problems.
He noted there has been some unhappiness in Iran about the recent terrorist attack which was condemned by the Pakistan government, by the Prime Minister and Foreign Minister.
"So the government of Pakistan has nothing to do with it and therefore this position has probably been explained to President Hassan Rouhani by Prime Minister Imran Khan," he said.
Former ambassador went on to say that Prime Minister Imran Khan is having the matter investigated and if anybody involved with that terrorist attack is found in Pakistan will be apprehended and action will be taken against him.
He said Iran and Pakistan are two neighbors who do not have any dispute between them and that is very positive aspect of our relationship.
"What sometimes happen is that some non-state actors do some kinds of terrorist activity and cause some problems on border but these are the things that can be controlled," he viewed.