Pakistan
Allama Raja Nasir vows no change to Kotli Imam Hussain status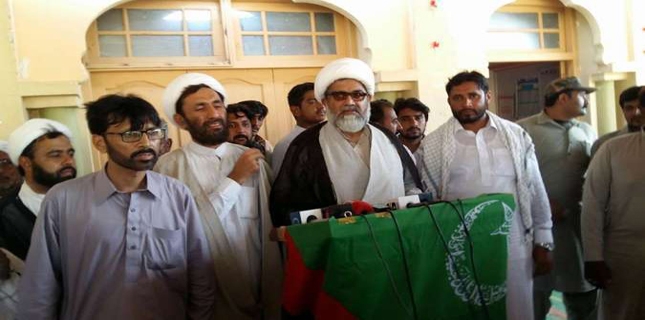 Allama Raja Nasir Abbas Jafari, chief of Majlis-e-Wahdat-e-Muslimeen has vowed that no change in the status of Kotli Imam Hussain will be tolerated and no park or market will be allowed on any inch of the sacred property reserved in the name of Imam Hussain (AS).
Speaking to the media persons in Dera Ismail Khan, Allama Raja Nasir said, the caretaker government of the KP had plotted to occupy the land of Kotli Imam Hussain (AS) for park and market. He said that the land was not government property and the government has no authority to occupy a private land allocated by its owner for the sacred religious place Imam Bargah. He vowed that he and his party MWM would never allow this plot to succeed.
He also lambasted the government for Shia genocide in Dera Ismail Khan and inaction against the terrorists who assassinated Shia Muslims. He said that the government failed to act upon National Action Plan due to which terrorists were encouraged and emboldened. He said people want stern action against and capital punishment to the terrorists.