Pakistan
Shia pilgrims stage sit-in against forced stay at Taftan on return from Iran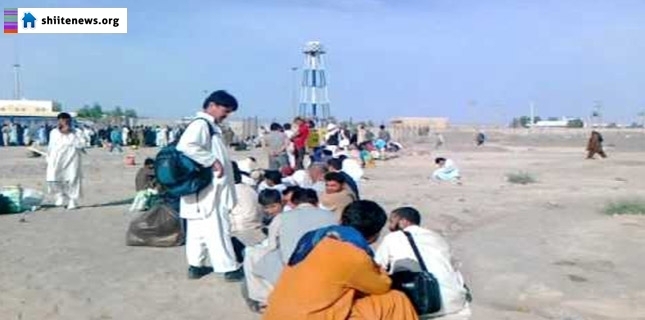 Pakistani Zaireen (pilgrims) have staged a sit-in at Taftan, a town on the border with Iran, to register protest against their forced stay on return from pilgrimage of sacred shrines of Imam Reza (AS) and other Imam Zadegan. Security officials don't allow them to proceed to Quetta and force them to stay at Taftan for 15 days.
The affected Shia pilgrims have complained that instead of providing security escort to their motorcades, security officials force them to remain in the border town for 15 days raising their cost of pilgrimage unjustifiably.
They further complained that Taftan lacks essential facilities such as potable drinking water, clean lavatory system, shelter and food, etc. They said they have to pay more money during uncalled for stay. The working class people cannot afford extra expenses.
The district administration officials have reached the venue of the sit-in where protestors demanded they must be allowed to begin journey to Quetta otherwise they would not end sit-in.