Pakistan
Pakistan Air Force targets terrorist hideouts in Rajgal valley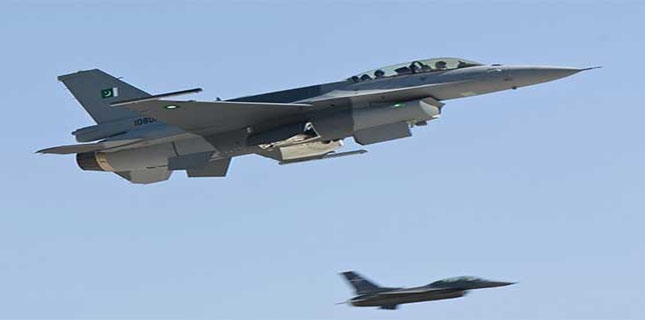 Pakistan Air Force (PAF) fighter jets killed several militants on Wednesday in airstrikes carried out near the Afghan border, the Inter Services Public Relations (ISPR) reported.
The strikes in the Rajgal area of the Khyber Agency also destroyed several militant hideouts.
Earlier on Monday, the Pakistan Air Force (PAF) conducted air strikes on terrorist positions in the North Waziristan tribal region.
According to ISPR, a terrorist hideout was destroyed in the air strikes killing the terrorists who occupied it. The terrorists tried to regroup in the Wucha Bibi area of the tribal agency.
The air strikes come in the wake of a deadly suicide blast that struck the shrine of Sufi saint Lal Shahbaz Qalandar that killed around 88 people in Sahwan in the Sindh province.
Pakistani military claimed that it killed over 100 militants across the country in intelligence based operations after the attack on the Sufi shrine.
Pakistan also closed two key border crossings with Afghanistan blocking trade between the two countries in a move that experts say will further deteriorate ties between the two neighbours.
The move is aimed at putting pressure on Kabul to do more to stop the flow of terror from its soil.