Pakistan
PPP Parachinar President Hamid Toori Laid to Rest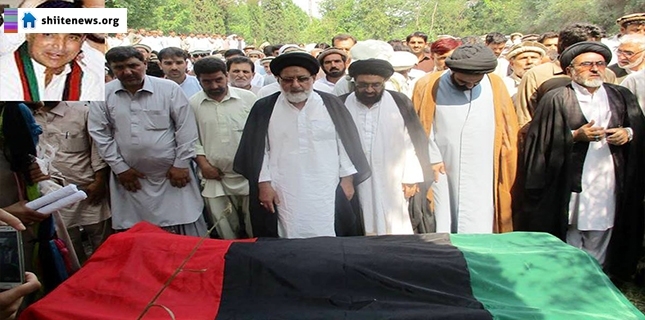 Pakistan Peoples Party (PPP) Kurram Agency President Hamid Toori was assassinated when takfiri terrorists indiscriminately opened fire and killed him.
As per details received from members of the household, Late Hamid Toori received a call at around 9.30 evening before he left for a rented residence of his at Shablan, a village approx 10 kilometers away from Parachinar. He was found dead in the morning.
Hamid Toori was a political and social activist, working for the betterment of the people. Hearing the news, thousands flocked to his residence. His funeral prayers were offered by former senator Allama Abid Hussain al-Hussaini, whereas Allama Jawwad Hadi, Allama Syed Ali al-Hussaini, I.G. (r) Syed Irshad Hussain and others were present at the occassion.
Senator Sajjad Hussain Toori, Member National Assembly (MNA) Sajid Hussain Toori and other party members offered condolence to his family. They all demanded of the political administration to apprehend the perpetrators asking the Assistant Political Agent Shahid Ali to collect evident along with his mobile data in order to facilitate the arrest.