Pakistan
Allama Sajid Ali Naqvi Offers Condolence to Faisal Edhi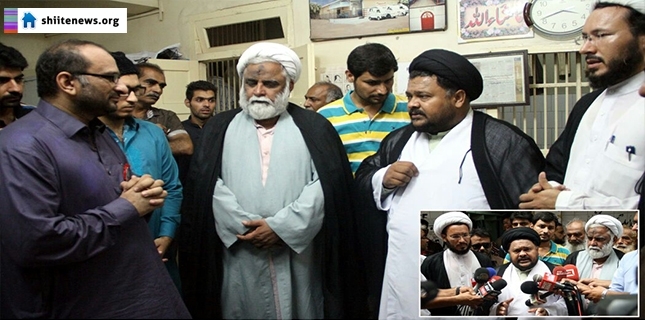 Shia Ulema Council Sindh President Allama Syed Nazir Abbas Taqvi offered condolence to Faisal Edhi, son of renowned humanitarian and philanthropist late Abdul Sattar Edhi, on behalf of Islami Tehreek Pakistan's Chief Allama Sajid Ali Naqvi.
Allama Syed Nazir presented Allama Sajid's message to Faisal Edhi stating that they are grieved by his father's demise and that he will be missed and remembered for the days to come. He said that his late father was a savior of mankind, giving refuge to the homeless and pride of Pakistan.
Allama Sajid's message said that none can replace Abdul Sattar Edhi and hoped that that his mission and work would go on.