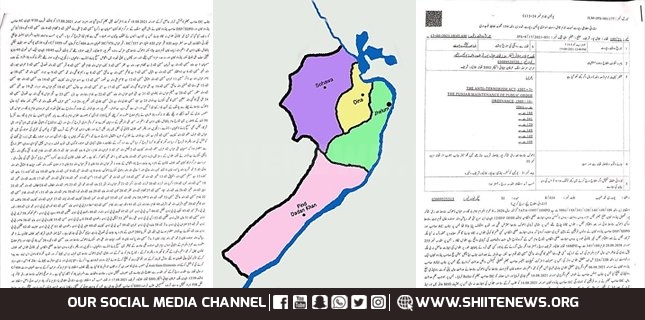 Shiite News: Yazidi follower Punjab police has hit a new record of devastation against Momineen by lodging an FIR against an in houseladies mourn gathering in a village of Syedanwala Sadat, Tahsil Pindadan Jehlum during ongoing Muharram Al Haram. In said FIR 200 mourners including men and women under sections of Anti-Terrorism Act. Violation of wall and veil, trespass ethics and harassment of women has become routine in the province of mourn gathering while Punjab government is slumbering by having sleeping pills to let violation law be continued under its nose.
According to details, traditional mourn processing held at village Syedanwala, Tahsil Pindadan, Jehlum on 8th Muharram, in which Punjab police raided and lodge an FIR against pioneer of event including 200 mourners u/s 7 ATA.
Despite 18 day passed FIR is still registered while biased and Anti-Shia Police officials have made life of mourners difficult. Local Momineen said that Police cordon off the area daily and frighten resident by areal firing but no minister or state entity pays heed toward said issue of human rights.