Pakistan
Allama Amin Shahidi met with a high level delegation of MWM Gilgit-Baltistan at home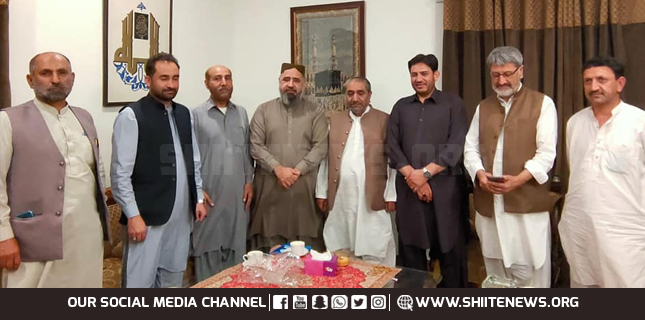 Shiite News: A high level delegation of MWM Gilgit-Baltistan met with the head of Ummah-e-Wahdah Pakistan, Allama Muhammd Amin Shahidi at his residence at Islamabad, to discuss important issues.
According to details, Deputy Secretary General Majlis-e-Wahdat Muslimeen Gilgit-Baltistan Sheikh Ahmad Ali Noori led the head of the delegation of MWM Gilgit-Baltistan.
During the meeting, various issues including regional situation were discussed. The delegation included MWM leader and Provincial Minister for Agriculture Muhammad Kazim Maisam, former Member Assembly Dr. Haji Rizwan Ali, Member Central Council High MWM Arif Qambri, Secretary Political Affairs MWMG. B. Ghulam Abbas and Dr. Ali Muhammad.