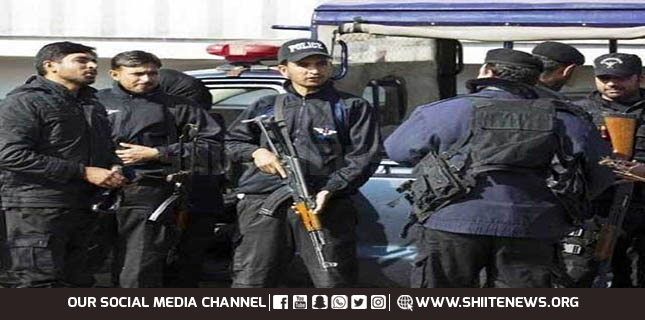 Four Daesh terrorists killed in gunfight with CTD Bahawalpur.
The Counter Terrorism Department (CTD) of Pakistan police said four terrorists belonging to Daesh (ISIS) takfiri terror group lost lives in Bahawalpur district.
Four Daesh terrorists killed
According to a spokesperson of the CTD, the security personnel conducted an operation on an intelligence tip-off in a forest near Azam Chowk area of Bahawalpur in the wee hours of Sunday.
In the exchange of fire, at least four terrorists lost their lives while their three accomplices managed to escape from the site.
Chinese Xinhua news agency quoted CTD spokesman as saying that the four terrorists were Pakistani nationals but they were working for the Daesh (ISIL).
The CTD spokesperson further said that the slain terrorists were planning to attack a religious place in the coming days.
Police have also recovered automatic rifles, thousands of live rounds, hand grenades and other weapons from their custody.
They also launched a search operation to arrest the militants who managed to slip away by taking advantage of the darkness.
In early April, Pakistan formally asked Afghanistan to hand Aslam Farooqi, leader of the Daesh Khorasan chapter of the Daesh (ISIL).
Foreign Office formally made this demand through Afghan Ambassador.
On April 4, Afghanistan's intelligence agency, the National Directorate of Security, announced that they had arrested Farooqi. His real name is Abdullah Orakzai, in Kandahar province.