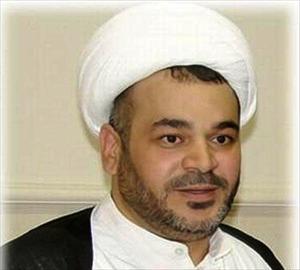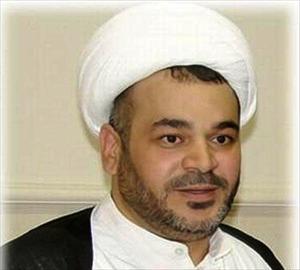 Nine Bahraini's including Shia Cleric, Mohammed Habib al-Saffaf get 20 Years in JailAn ad-hoc court in Bahrain has sentenced nine Shia Bahraini people to 20 years behind bars including Shia Cleric Mohammad al-Saffaf despite international protests against the trial of Bahraini civilians in military courts.
The ruling came on Thursday after the court found the accused guilty of kidnapping a policeman, the official news agency BNA reported, quoted by Xinhua. However, It is not clear when and where the kidnapping took place. The court's Thursday ruling could be appealed within 15 days.
Earlier in the month, another military court sentenced two Bahraini activists to five and two years in prison for attacking policemen in the popular protests that have swept the country since February.
A well-known opposition Shia cleric, Mohammed Habib al-Saffaf, was among those sentenced. Bahraini authorities accuse him of instigating recent anti-government protests. The special security court, presided over by civil and military judges, was set up in mid-March. The court was created under emergency laws implemented during a crackdown on Shia-led protests against the Persian Gulf kingdom's Sunni rulers.
In late April, four demonstrators were sentenced to death by a military court for the alleged killing of two police officers during the protests. Bahraini security forces, backed by Saudi troops and mercenaries, have been brutally repressing peaceful anti-government protests and engaging in the kidnapping of doctors and nurses, destroying mosques and holy sites and desecrating the Holy Qur'an, among other things. The Bahraini regime has been strongly criticized by human rights organizations for its brutal crackdown on protesters and the mistreatment of political prisoners. Earlier in May, Human Rights Watch condemned the trial of Bahraini civilians in military courts and called on the Al Khalifa family to put an end to the prosecutions. The US-based rights group also called for an independent commission to look into allegations of torture against anti-government protesters arrested by security forces.
On Thursday, Amnesty International also voiced concerns over the prison terms for Bahraini protesters, saying such unfair trials in the Persian Gulf kingdom are "highly alarming." Scores of people have been killed in the Saudi-backed crackdown on peaceful protests in Bahrain — a longtime ally of the United States and home to a huge military the US Navy's Fifth Fleet.
Back to top button