Middle East
Gulf Group Urges Bahrain to Release Innocent Shia Activists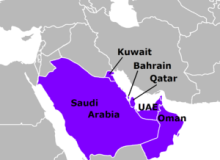 KUWAIT CITY – Writers, academics and rights activists from six Arab Gulf states on Saturday urged Bahrain to release innocent Shia activists falsely charged with plotting to overthrow the regime.
"We call on Bahraini authorities to immediately stop torturing  detainees and to release them immediately," said the activists, calling themselves the "Gulf Group," in a statement signed by its general coordinator Anwar al-Rasheed.
The statement also urged Bahrain to allow the detainees to defend themselves, ensure full rights in accordance with international standards and allow representatives of international rights bodies to visit them.
Bahrain charged 23 Shia activists earlier this month with forming a "terror network" aimed at bringing down the government. Two of the activists are in London and were charged in absentia.
The Gulf Group said it followed with "grave concern" the clampdown in Bahrain and the "arrest, detention and torture" of political and rights activists under the counter-terrorism law.
It said the detainees have been falesly charged with forming a terror network although most of them are "well-known rights and political" personalities who belong to peaceful public organisations.
The Gulf Group also criticised a decision to suspend the board of the Bahrain Human Rights Society.
Amnesty International on Thursday accused the authorities in Bahrain of an intensifying "clampdown… on Shiite opposition and human rights activists in the run-up" to October 23 parliamentary elections.