Middle East
Russia airstrikes kill 120 Daesh terrorists fleeing Raqqa: Source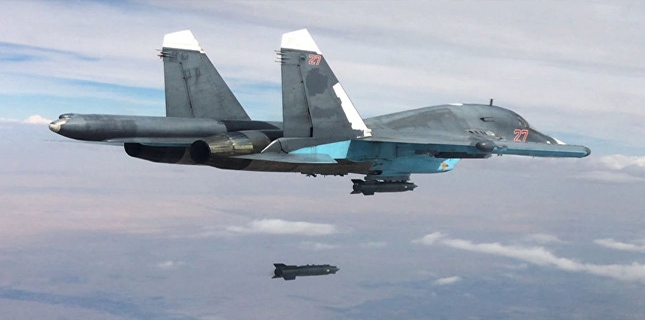 Russian airstrikes have killed as many as 120 Daesh terrorists who were trying to flee the Takfiri outfit's last stronghold of Raqqah in northern Syria for the ancient city of Palmyra in the central part of the Arab country, a Russian Defense Ministry source says.
On Saturday, Russia's Sputnik news agency cited a source with the country's Defense Ministry as saying that the development had taken place two days earlier.
"As a result of these strikes, 32 pick-up trucks were destroyed and some 120 terrorists were killed," the source said.
Daesh seized Raqqah in 2014, the same year when it started its campaign of terror in Syria. It then proceeded to capture large swathes of Syrian territory.
Russia has been lending aerial support to the Syrian counterterrorism operations since last September.