Middle East
Syria's criticism of UN's actions to help earthquake victims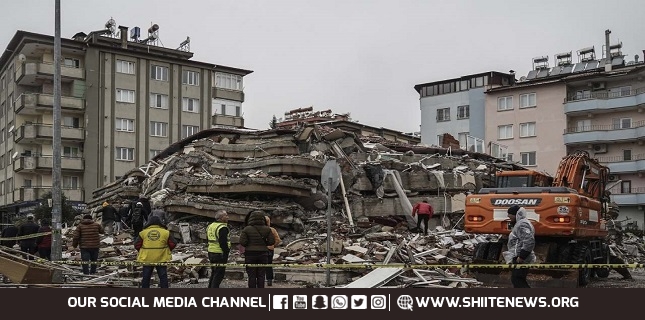 While announcing the displacement of thousands of Syrian families, the director of the Syrian Civil Services and Relief Organization criticized the United Nations' performance in helping the earthquake victims.
Raed al-Saleh, director of the Syrian White Helmets, said: "Thousands of Syrian families have become homeless and the United Nations has not fulfilled its duty and has not provided the necessary assistance."
He added: "We need urgent help to provide relief to the victims of the earthquake."
Al-Saleh continued: "The cities and towns of northwestern Syria urgently need help, and despite three days have passed since the devastating earthquake in Syria and Turkey, which left thousands dead, no aid has arrived in northern Syria."
In this regard, Al-Mayadeen news channel also announced that 298,000 people in Syria have left their homes due to damage to their homes and fear of aftershocks.
A large earthquake shook southern Turkey and northern Syria on Monday morning.
During this 7.8 Richter earthquake at 04:17 AM, many buildings were damaged and search and rescue teams are removing the debris and rescuing those trapped under the debris.
This fatal incident has brought widespread reactions and the leaders of different countries have expressed their sympathy with the Syrian and Turkish nations, and in this regard, aid has been given to the two countries.