Lebonan
Imam Musa al-Sadr's concerns over sectarian differences in Lebanon alive again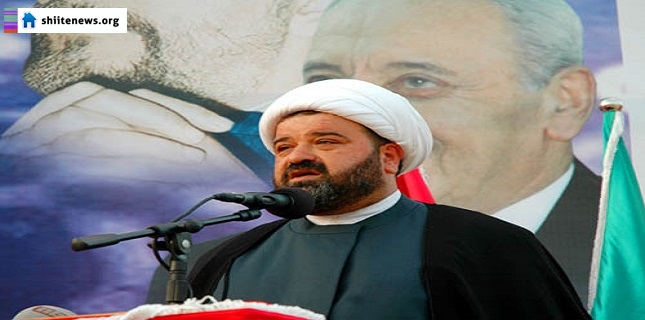 Speaking at a ceremony in the southern Lebanese town of Zebdine, Hujjat al-Islam Hasan Abdullah, the cultural administrator of Lebanon's Amal Movement, criticized the failure to reach an agreement in regard to the country's presidential elections.
"We have the same concerns that Imam Musa al-Sadr had regarding the political, religious and tribal strife in Lebanon," he said.
The Lebanese Shi'a scholar added that the existence of vast political differences among the various political parties in the country has led to the partial suspension of the activities of president, parliament and the Council of Ministers.
Hujjat al-Islam Abdullah invited "politicians of this small, yet religiously and politically divided country to put their differences and pointed out that the ongoing political disputes in Lebanon has caused a lot of problems."
The cultural administrator of the Amal Movement said that these are many types of division facing Lebanon. "Imam Musa al-Sadr said that sectarian diversity can be a blessing, but a great danger has entered Lebanon [because of it]," he said, "[His] concerns over sectarian differences are alive again."
Hujjat al-Islam Abdullah explained that after beginning serious negotiations, can politicians put their political and internal disagreements aside and only sectarian diversity will remain.
Lebanon has been without a president since the country's April 23, 2014 elections when no candidate reached a two-thirds majority vote in the first round and subsequent rounds failed to gain a quorum.
Without a president, Lebanon remains politically frozen. The lack of a president has caused numerous problems as it causes gridlock in Lebanon's political system where power is divvied up among 18 official religious sects.