Lebonan
Sheikh Qassem: Hezbollah Has Never Promised to Coordinate Presidential Nomination with Any Party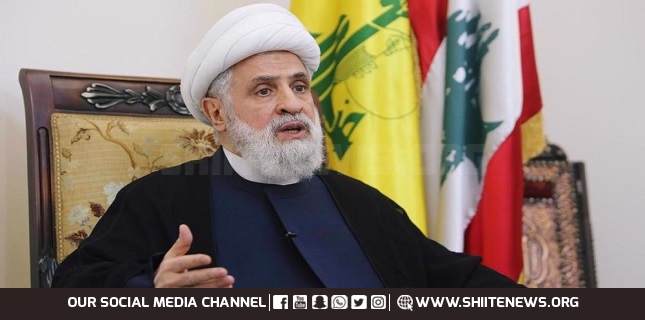 Hezbollah has never committed itself to naming anyone during the entire period of political consultations pertaining the Lebanese presidential elections, Deputy Chief Sheikh Naim Qassem indicated on Wednesday via Twitter.
Sheikh Qassem added Hezbollah mulled the choices in the first stage, then selected the candidate without disclosing his name, and finally Secretary General Sayyed Hasan Nasrallah announced the nomination.
Throughout all those stages, Hezbollah did not promise anyone to coordinate the presidential nomination with his stances, opinions, and beliefs, his eminence concluded his tweet.
Since November 1, 2022, Lebanon has been suffering from a presidential vacuum as the Parliament held 11 sessions without managing to elect a new president.
Hezbollah Deputy Chief also addressed a ceremony held in Beirut's Dahiyeh to honor a number of Muslim scholars, warning against stirring the sectarian sedition in Lebanon.
Sheikh Qassem stressed that Hezbollah nominated Head of Marada Movement Suleiman Franjiyeh because he suits the post during this stage, calling for seizing the geopolitical chance to elect a new president.
Some Lebanese political parties must reconsider their stances because of the regional changes, according to Sheikh Qassem who added that all foreign interventions will fail to affect the vote procedure.