Iraq
Iraqi parliament votes to dismiss Kirkuk governor over independence vote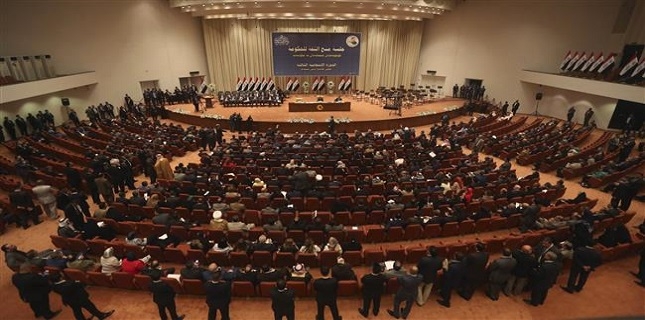 The Iraqi parliament has voted to dismiss the governor of the northern oil-rich province of Kirkuk after the provincial council voted to take part in the upcoming Kurdish independence referendum irrespective of the central government's strong opposition to the planned vote.
An unnamed parliamentary source told Arabic-language al-Sumaria television network on Thursday that Iraqi legislators had voted on removing Najmiddin Karim from office.
Earlier in the day, the office of Iraqi parliament speaker Salim al-Jabouri announced in a statement that it had received a request from the office of Prime Minister Haider al-Abadi demanding a voting session to discharge 68-year-old Karim.
Meanwhile, the Kurdistan Democratic Party (KDP), led by the president of the Kurdistan Regional Government (KRG), Massoud Barzani, has rejected the Iraqi parliament's vote on the dismissal of the Kirkuk governor.
"The decision comes from an Arab legislature rather than a federal one," said KDP Deputy Chairman Shakhawan Abdullah.
The Iraqi parliament's decision regarding provinces within the Kurdistan region is not recognized by the KRG as the Kirkuk governor declined on August 18 to lower the flag of the Kurdistan region in the face of a court ruling to replace the flag with Iraq's national flag, Abdullah pointed out.
On August 29, 22 of the 24 councilors present in the 41-member Kirkuk council voted in favor of holding the Kurdish independence referendum.
Abadi described the vote by Kirkuk provincial council as a wrong move, adding that the planned referendum was illegal and worthless.
The Iraqi government spokesman, Saad al-Hadithi, also lambasted the vote as "illegal and unconstitutional."
Furthermore, the Turkish Foreign Ministry denounced the Kirkuk provincial council's decision as "a serious violation of the Iraqi constitution."
The ministry said in a statement that the decision was made amid the boycott by local Arab and Turkmen blocs, describing the move as "a new episode in the series of mistakes."
It further highlighted that the September 25 referendum was a mistake itself, explaining that insistence on treading a "dangerous path" would serve neither the Middle East region nor Iraq.
Karim is a staunch supporter of the Kurdish independence referendum.
The Iraqi parliament voted on Tuesday to reject the plebiscite, requiring the prime minister and the central government in Baghdad to "take all steps to protect the unity of Iraq and open a serious dialogue" with Kurdish leaders. The decision prompted a walkout by Kurdish lawmakers.