Iran
Iran's president calls for political solutions to regional conflicts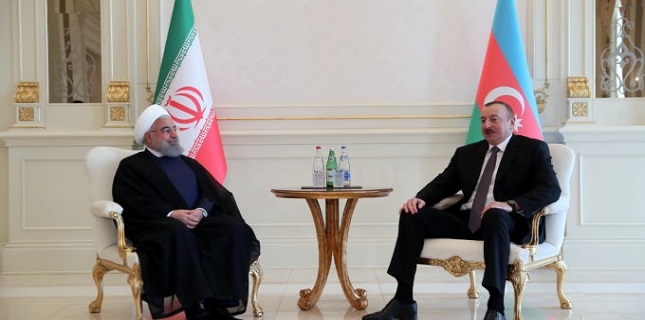 Iranian President Hassan Rouhani has underlined the need for respecting the territorial integrity of all countries, saying the dispute between Azerbaijan and Armenia over Karabakh must be settled through diplomacy.
"The territorial integrity of countries and the geography of the region should not be changed," Rouhani said at a joint press conference with his Azeri counterpart Ilham Aliyev in Baku on Wednesday, adding that Iran and Azerbaijan agreed that regional crises must be resolved through political means.
"We believe that the Karabakh issue must be solved through political means, and with the efforts of both Armenia and Azerbaijan, we should see more stability in the region," he added.
Azerbaijan has been engaged in a dispute with Armenia over Karabakh, an Azerbaijani territory seized by Armenian separatists in a bloody war in the 1990s.
Some 30,000 people were killed in the conflict, which ended with a fragile truce in 1994. The two former Soviet countries are technically still at war and have yet to reach a permanent peace agreement on the issue.
Elsewhere in his remarks, Rouhani said that close relations between the two governments and nations of Iran and Azerbaijan serve the interests of the two countries, the region and the world.
The Iranian president also said the cooperation agreements signed between the two sides would benefit not only Iran and Azerbaijan but also the region and the world.
Rouhani said that the cooperation documents between the two countries in the field of completing the North-South Transport Corridor would link southern Iranian waters, the Persian Gulf and the Indian Ocean to the Caucasus, Central Asia, Russia, as well as northern and eastern Europe.
Aliyev for his part hailed Baku-Tehran relations, saying the two countries had always supported each other in the international scene.
He also backed further promotion of economic and trade ties as well as development of joint ventures between the two neighbors.