Asia
Muharram March Ban Must Go: Abbas Ansari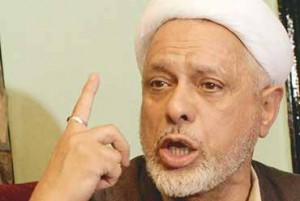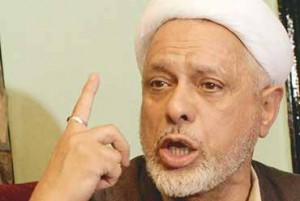 shiitenews correspondent. Hundreds of Shia Muslims took to the streets in central Srinagar on Monday demanding that the government ban on major Muharram processions be revoked.
This was the second such demonstration by Shia groups within a week to decry the ban in force for nearly 20 years now. Last week it was the Shia Youth Forum attacking the ban publicly,
 and on Monday marchers from the Anjuma-e-Shara'ee Shiayan came out with forceful demands to the administration to stop "interfering in religious affairs." "The government should immediately revoke the ban and allow Shia mourners to take out processions in the city center on the 8th and 10th Muharram," Abbas Ansari, who was leading the procession, said. He said that the government should allow the mourners to take out the procession as was the routine prior to 1990. "This is simply a matter of religious interference and this cannot be tolerated," Abbas Ansari Said.