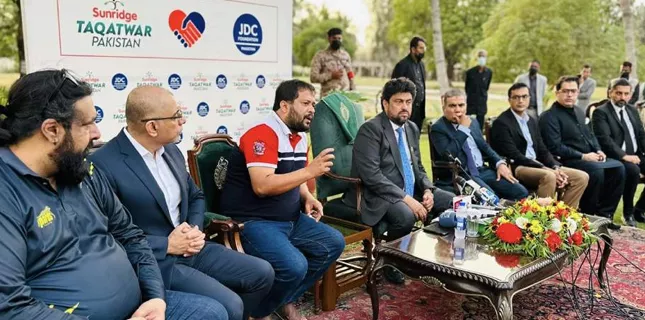 Shia News: Governor Sindh Kamran Khan Tesori, while speaking at the ceremony of the first phase of delivery of ration to two million families under the "Taqatwar Pakistan Ration Program" with the support of Unity Foods and JDC Foundation
He said that our two brothers Zafar Abbas and Idrees Gigi to distribute standard ration for the helpless people through the government.
Around 1 million people have registered in the Ration Scheme, ration will be delivered to the homes of white-collar people as a gift.
The ration will be distributed under the courier service, to the deserving people for 6 months, the purpose of calling the media is to get a good message to the people.
I pay tribute to Unity Foods CEO Farogh Amin, Idris Gigi and Zafar Abbas, media should show this news more and more, respectable people and come forward, people are committing suicide due to hunger and unemployment.
On this occasion, Zafar Abbas said that the people are not getting the relief package from the government of Pakistan.
Savings Expo is being held for the first time in Pakistan, the courier service will deliver ration to every. It will continue for 6 months, the situation of our country is bad, people are being bitten by stray dogs, middle class people are dying of hunger.