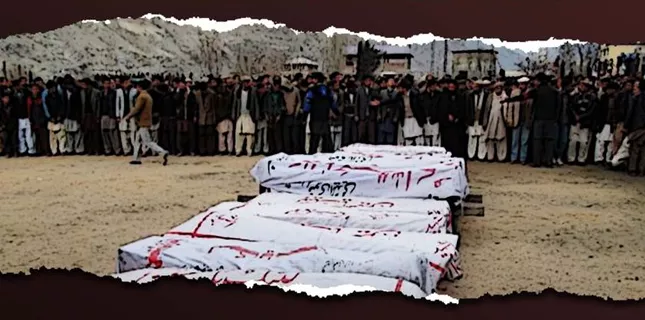 Shiite News: It has been 11 years since the tragedy of the Shiite passengers happened, who were brutally fired with bullets after seeing their identity cards were taken off the passenger bus in Kohistan area of Gilgit-Baltistan.
In this horrific tragedy, 19 male and female passengers were targeted for after seeing their identity cards.
According to details, on March 28, 2012, Nasbi Wahhabi terrorists opened fire on a passenger bus going from Rawalpindi to Gilgit and martyred 19 Shia passengers while 8 people were seriously injured. This incident happened near Harban Nala.
When the passenger bus reached Harban Nala, a desolate area of Kohistan, around 10 armed terrorists present at the spot stopped the bus 8371 and checked the identification cards of the passengers, after which they made them stand in a row and started firing indiscriminately in which 19 believers (momineen) were martyred on the spot while 8 people were seriously injured.
The injured were taken to hospitals in Kohistan and Gilgit.
There were 28 passengers in the bus including 3 women and 3 children, the police did not reach the scene until they received the news.
The news of the tragedy spread like wildfire all over the world, as soon as the believers heard this news in Gilgit and other areas, they started strong protest.
And demanded the government and the administration that the culprits of this tragedy should be exposed and punished severely.
It is clear that this incident did not happen for the first time. Even before this, Muslims have been shot on buses in Quetta, Parachinar and Gilgit and martyred by identifying them.