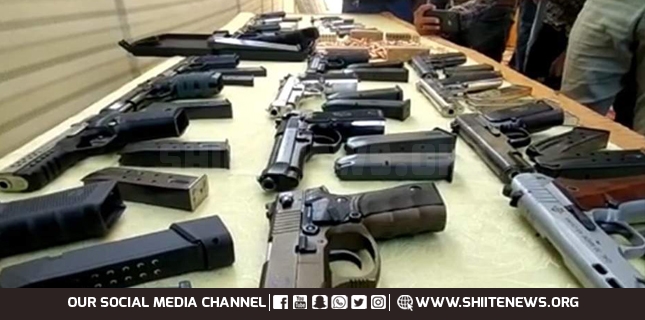 Shiite News: Counter Terrorism Department (CTD) has tracked down a group selling and buying weapons online.
According to sources, the Counter-Terrorism Department (CTD) tracked down a group involved in the illegal sale and purchase of arms through a social media application and website.
According to CTD, criminal gangs supply arms to street criminals online, while a smuggler group called Fazal Jan plays an important role.
Apart from this, Dilnawaz, Abdul Naseer and Naveed sell weapons on the social networking website. The Counter-Terrorism Department has acquired images and data of online arms dealers, which suggest the network is being operated from tribal areas and KPK.