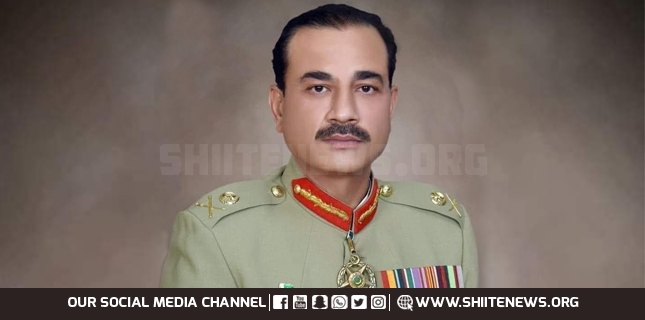 Shiite News: Syed Sarwar Munir Bukhari, former principal of a government school in Lalkurti area of Rawalpindi, has three sons, Qasim Munir, Hashim Munir and Asim Munir.
These three brothers are Hafiz e Quran. Asim Munir was Hafiz e Quran before joining the army.
It was written in Asim Munir's destiny to become the army chief of Pakistan Army, a position any officer in the Pakistan Army can aspire to.
Asim Munir joined the army in 1985. A strict stickler for principles and discipline in professional life, while moderate in public affairs, the army chief has an impressive professional background.
General Asim Munir was commissioned in the 23rd Battalion of the Frontier Force Regiment and awarded the Sword of Honour.
Before becoming the Army Chief, he was quartermaster general at GHQ as a three-star general. He was promoted to Lt. General in September 2018. While two months later, in November 2018, he was appointed as the head of ISI.
His tenure as ISI chief is said to be one of the shortest in history, ending with his appointment as Corp commander Gujranwala after just nine months, while his sudden removal as DG ISI was celebrated in India.
Earlier, he was DG Military Intelligence (MI). In military history, General Asim Munir will be the first Army Chief who has led two intelligence agencies (ISI and MI). He has also been Force Commander Northern Areas. As Brigadier also served in Saudi Arabia.
In view of the geographical and strategic conditions of Pakistan, during the period of political instability, on the basis of professionalism and seniority, he is probably the best choice to restore and increase the prestige of the army, also in the global village. New COAS can play a leadership role in strengthening the defense of the nation in the war of narratives.