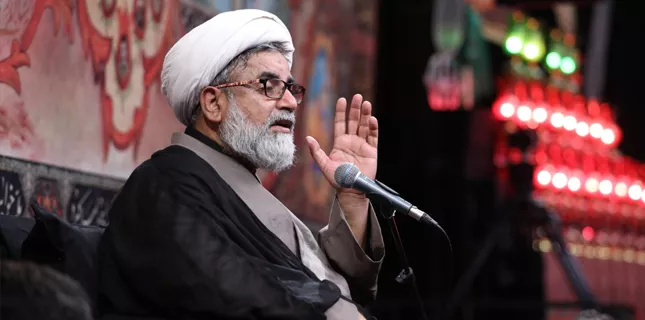 Shiite News: Chairman of Majlis Wahdat Muslimeen (MWM) Pakistan, has said that the love of RasoolAllah (PBUH) and the love of Hussain (AS) is the common heritage of all Muslims.
It is the Sunnah of the Prophet (peace and blessings of Allah be upon him) and his Companions, no pressure on it will be accepted.
On the occasion of Arbaeen, the world will see how the followers of Ahl al-Bayt (AS) leave their homes in a very dignified and peaceful manner in love with Hussain (A.S) and the Prophet's family (S.A).
It is the will of the participants to travel by car or on foot to participate in Chehlum.
Our institutions should not use takfiris and ill language about participants of Chehlum of Imam Hussain (A.S) as its worship.
State let the political parties to hold long marches and sit-ins all over Pakistan. Neither does religious hatred spread nor does it hurt anyone.
Describing the mourning of the Prophet's grandson as a cause of religious hatred is negative thinking of a few bigoted Takfiri minds in the institutions and administration.
It is not acceptable for us to issue such notifications which are not only against Shariat but also against the Constitution.
He said that we will not allow our basic human rights to be violated. All over the world, Hussainis, regardless of their religion, observe the Chehlum of Imam Hussain (peace be upon him) every year.
On this occasion millions of people walk towards Karbala and people walk from Najaf to Karbala. This method has been going on for centuries.
Our teachings and our knowledge are not related to any country but to the Prophet of Allah (PBUH). The daughter of the Holy Prophet (S.A), Sani Zahra (S.A) also went to Karbala first when she returned from prison. Banu Umayyad and Banu Abbas governments used to prevent participation in Chehlum of Imam Hussain A.S.