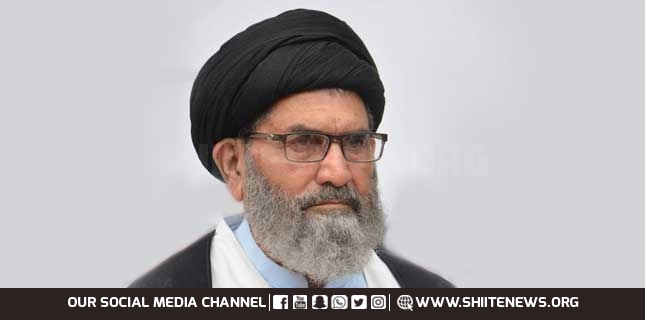 Shiite News: Allama Syed Sajid Ali Naqvi, head of the Shia Ulema Council (SUC) of Pakistan, has appealed to philanthropists that the monsoon of 2022 in Pakistan has been unusually long and destructive, which has created a flood situation in the country.
From Gilgit-Baltistan in the north of the country to various regions of the country, especially in Balochistan, Sindh, Southern Punjab, Khyber Pakhtunkhwa and Kashmir, there has been a lot of destruction in many areas due to the flooding of streams and rivers due to the recent stormy rains.
Which severely damaged properties, houses and crops of the citizens.
People facing destitution, helplessness and starvation, so philanthropists are requested to help the victims of the recent stormy rains and floods with donations, alms, zakat and Shariah wealth.